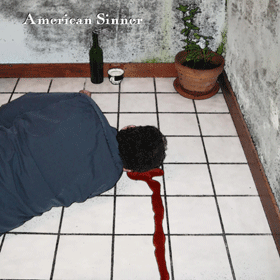 Now catch the free show!
From Washington Post's Going Out Guru:
Silver Spring's after-dark scene has gotten a shot in the arm from
Jackie's Restaurant
, which is now hosting concerts and events in its large back room behind the main dining room.
Saturday night, for example, it's a release party for local band American Sinner (listen), whose accordion-violin-bass-drums lineup lends a distinctly Eastern European feel to its original tunes, which seem inspired by DeVotchKa and Nick Cave.
Also on the bill are bellydancers, sideshow acts (including Mab, whom we've seen do tricks involving piles of broken glass and nails hammered up her nose [watch]), and experimental electronic artist Pilesar (listen).
Best of all, there's no cover all night long.
Obey the GURU!